Abortion
What is an abortion?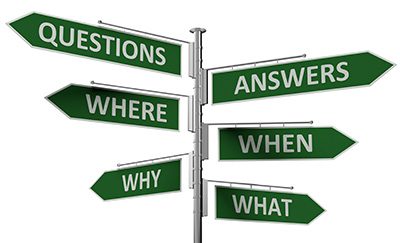 Abortion is the termination of a pregnancy. It can be spontaneous (miscarriage) or induced (abortion.)
Miscarriage (Spontaneous Abortion)
In the medical community, miscarriages are referred to as "spontaneous abortions." Miscarriages occur when the embryo or fetus passes away naturally. Sometimes women's bodies need medical help passing the miscarriage. Medical intervention to aid the passage of a miscarriage is not the same as an induced abortion. If you are having symptoms of a miscarriage, contact your medical provider immediately. Alternatives does not provide miscarriage management, but we do have referrals for emotional care after a miscarriage.
Induced Abortion
There two types of induced abortion:
If you are considering an abortion, it is important to be educated concerning all aspects of the procedure, including abortion side effects and risks. All induced abortions come with risks to the mother, whether it is medical or surgical abortion. Alternatives does not provide or refer for induced abortions, but we do have referrals for emotional care after an abortion.
What questions should I ask from an abortion clinic or an abortion provider?
When considering an abortion, it is important to realize it is not a risk-free procedure and needs to be treated seriously. For your safety and your future reproductive health, there are several very important questions to ask an abortion clinic or provider. We can help you with these questions and any others you may have.
> Is this facility a licensed medical clinic or certified pharmacy?
Obtaining a surgical abortion or a medical abortion at non-licensed clinic or a non-certified pharmacy can put you at risk, as these are not regulated.
> Is the person performing or prescribing the abortion procedure licensed to do so?
Make sure to speak with the health care professional about their license and your anesthesia and pain control choices, before going through with the procedure. Be sure to ask what their plan is if something goes wrong.
> How is the abortion procedure done and what are the risks and effects?
Get details how the abortion procedure is done, and the risks, effects, and possible complications.
> Will they test me for an STI/STD before a surgical abortion?
Untreated STI/STD's may spread within your body during a surgical abortion.
How we can help!
Free and Confidential Services
Alternatives Medical Clinic is committed to providing the evidence-based medical care and education you need to decide with confidence how you will proceed concerning your unique situation.
While we do not perform abortions or provide abortion referrals, our services are an important first step when faced with an unplanned pregnancy. We do not make any money based on your decision and are committed to providing our Free, confidential services in a friendly, safe and non-judgmental atmosphere.
Questions or Concerns? – Make an Appointment
Request an appointment or call 760-741-9796  for a confidential consultation. We are here to help. We inform, you decide.