Why Us?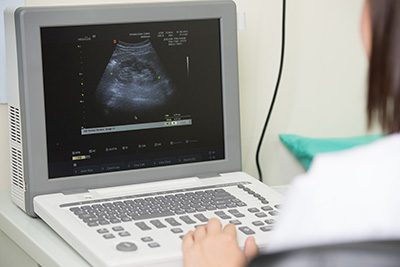 To find answers and get help managing decisions concerning your unplanned pregnancy and/ or sexual health, make an appointment at Alternatives Medical Clinic.
What We Can Provide You
Excellent healthcare from a nationally accredited clinic
We have undergone a rigorous third-party survey process to ensure you will receive top-of-the-line health care. This includes:
Verify pregnancy at no cost
We provide complimentary urine pregnancy testing. However, a urine pregnancy test is not conclusive of a pregnancy diagnosis. Urine tests measure the hormone HCG. HCG levels may still give a positive pregnancy test result, but you may no longer have a viable pregnancy. A limited Ultrasound will confirm a pregnancy diagnosis.
Limited obstetrical ultrasound scans to learn how far along you are in your pregnancy are at no cost
The type and cost of the abortion you may be considering is partly determined by how far along you are in your pregnancy. A limited obstetric ultrasound provides this information (gestational age).

Private consultation with a medical professional at no cost
Caring nurses will help you understand the medical health choices available to you and how these choices may affect your physical, emotional, and sexual health.
Save You Money and Time
All of our services are free of charge thanks to many generous donors in the community.
"What I liked best: 'the information that was given to me and how nice and friendly everyone is.'"
No Pressure. Completely Confidential.
Alternatives Medical Clinic has free services and is a confidential and safe place for you to come.
No pressure, no judgement….you decide. We are here to help.
"This place is amazing, thank you so much. Just got my first ultrasound done today & the lady's here are very kind and friendly. I really recommend this place❤!!
"They've helped me out so much by giving me information I need about my pregnancy. I came here with my first pregnancy and I was so nervous going in, but they are honestly the nicest staff and you don't feel judged."
"The staff was so friendly and helpful! Kim helped me and did my ultrasound. She was amazing and so sweet! Highly recommended!"
"I love this place, for all my 3 pregnancies I came here. The staff is very nice and supportive. They have plenty of resources and it's educational."
"They're so sweet and helpful. They provide pamphlets of anything you want more information on. It's easy to schedule, get in for an appointment. Super easy and it's free!"
"Staff is caring and doesn't judge."
"Very grateful for this place and the services they offer. Since the day I found them, I have been more at ease since I found out I was pregnant. I had an appointment with a different doctor before I found Alternatives and left that place in tears due to not being able to be seen. I found this location as I got in my truck and was able to be seen the same day. A test was done, lots of advice given and great staff. I recommend this place to anyone as well as the classes they offer. Very helpful!"
(Translated) "I am really very grateful to have received information about this program that in addition to learning how to do it and also for the very nice attention that the staff provide. Mrs. Juana thanks for your attention." (Original) "Yo estoy realmente muy agradecida de haber recibido información sobre este programa que además de aprender ganas y también por la atención tan linda que brindan el personal. Mrs. Juana gracias por su atención."