CORONAVIRUS NOTE – AMC is OPEN. Use our appointment form (see button below), or call 760-741-9796, or email info@amc-ca.com. We will respond quickly
. 
AMC is actively monitoring information from the Center for Disease Control and Prevention (CDC) and the San Diego Public Health Department (SDPH) regarding the spread of COVID-19 (Novel Coronavirus disease.) The safety of our patients and their families is our top priority. As medical professionals, we already practice daily infection control procedures and standard routine precautions and are following CDC, OSHA, and AAAHC guidelines.
FREE and CONFIDENTIAL
How do I know if I'm pregnant? What are my options and next steps?
Alternative's team of licensed medical professionals are specifically trained to provide medical care including pregnancy testing to confirm pregnancy diagnosis for confirmation of viability. We provide evidence-based medical education and supportive friendly help that will empower you with confidence to make wise choices. We inform…you decide. Request an appointment online or call 760-741-9796.
Why choose Alternatives Medical Clinic?
Abortion Education
If you are considering abortion of your pregnancy, we will provide you with necessary information about abortion options to help you make an informed decision. We inform…you choose. Request an appointment online or call 760-741-9796.
All about the Abortion pill
Before you consider Abortion clinics
Abortion types, risks, and effects
Pregnancy Testing
If you want to know if you're Pregnant, we provide free pregnancy testing, and evidence-based medical information and supportive help that will empower you to make wise choices. We inform…you make the choices. Request an appointment online or call 760-741-9796.
Why a Pregnancy Test is Important
Types of Pregnancy Tests – Urine, Blood, Ultrasound
Pregnancy Options and Resources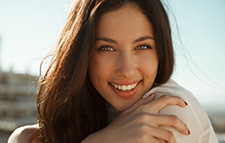 "This place is amazing, thank you so much. Just got my first ultrasound done today & the lady's here are very kind and friendly. I really recommend this place❤!!
"They've helped me out so much by giving me information I need about my pregnancy. I came here with my first pregnancy and I was so nervous going in, but they are honestly the nicest staff and you don't feel judged."
"The staff was so friendly and helpful! Kim helped me and did my ultrasound. She was amazing and so sweet! Highly recommended!"
"I love this place, for all my 3 pregnancies I came here. The staff is very nice and supportive. They have plenty of resources and it's educational."
"They're so sweet and helpful. They provide pamphlets of anything you want more information on. It's easy to schedule, get in for an appointment. Super easy and it's free!"
"Staff is caring and doesn't judge."
"Very grateful for this place and the services they offer. Since the day I found them, I have been more at ease since I found out I was pregnant. I had an appointment with a different doctor before I found Alternatives and left that place in tears due to not being able to be seen. I found this location as I got in my truck and was able to be seen the same day. A test was done, lots of advice given and great staff. I recommend this place to anyone as well as the classes they offer. Very helpful!"
(Translated) "I am really very grateful to have received information about this program that in addition to learning how to do it and also for the very nice attention that the staff provide. Mrs. Juana thanks for your attention." (Original) "Yo estoy realmente muy agradecida de haber recibido información sobre este programa que además de aprender ganas y también por la atención tan linda que brindan el personal. Mrs. Juana gracias por su atención."