Abortion Cost LP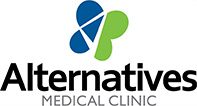 Are you considering abortion, but are worried about how much it will cost?
The cost of an abortion is determined by the type of procedure, which depends on how far along the pregnancy has developed.
Some procedures use abortion pills that are taken at home, while others involve surgery. Find out how far along your pregnancy has developed with a free limited ultrasound exam and a no-pressure, no-hassle environment to calmly learn about your pregnancy choices.
Why Alternatives Medical Clinic should be your first step for an ultrasound
Abortion clinics often charge for an ultrasound exam to determine how far along the pregnancy has developed and what procedures could be used. At Alternatives Medical Clinic, we offer free and confidential limited ultrasound services. Many women don't have any desire to have an ultrasound when planning on abortion as their next step, but that's the best way to know if you have a viable pregnancy. It's also the best way to know how far along you are in the pregnancy. Many abortion procedure options are determined by this information. This exam will allow you to know more details about your specific situation and give you the opportunity to turn your fear into confidence. Alternatives Medical Clinic does not provide or refer for contraception or abortion services.
Should I get a free abortion or a cheap abortion?
The most important thing is to ensure you're being seen by a safe medical professional if you choose to have an abortion procedure. Your health is essential and needs to be protected.
Get started by filling out the form below!
Our services are provided to clients without regard to age, race, income, nationality, religious affiliation, disability, or other arbitrary circumstances. In keeping with our non-profit, pro-woman mission, Alternatives Medical Clinic does not provide or refer for abortion services.
Copyright © 2023 All Rights Reserved